When I became a vegan at the age of 10, the doctors told my concerned parents that it was probably just a phase. Mind you: this was after a stint in the hospital. During that stay, doctors served me meals with meat patties covered up with applesauce, to trick me into eating meat. (That's a true story, by the way.)
But today, finally… people are waking up to the fact that there are some great reasons to go vegan. But others have concerns:
They worry that the diet is..
too restrictive to taste good.
their health will suffer
After all, don't some reasons to go vegan border on the extreme?
Yeah, we get it. Buildings cast shadows, as do tomato plants. Let's put an end to all those unhelpful rumors… and instead look at some great reasons to go vegan.
Veganism Unboxed
Veganism is a lifestyle as much as it is a way of eating. While it's true that vegans don't eat meat, they also don't eat, wear, or use anything that causes an animal harm. And here's the hard truth:
Many of society's accepted practices cause great harm to animals.
Vegans are committed to living life in a way that brings no harm to animals.
That means we don't:
1Eat them
2Wear them
3Use products that exploit them
​
The Uniqueness of the Vegan
Vegans aren't the only people who don't eat meat. In fact, three main dietary preference groups forego meat as a lifestyle. Here's how each one approaches the no-meat thing:
Vegans
When vegans say we don't eat meat, we mean it. But here's our core concern: The welfare of the animals. That means we go farther than the other two groups. For instance, we don't eat eggs because farmers harm the chickens during production. And we don't drink milk because dairy cows lead a torturous life and we don't want to contribute to it. And we don't wear leather or any other animal product because…
Vegetarians
Vegetarians don't eat meat, but they do use animals for other purposes. They may wear leather shoes, use cosmetics that are tested on animals, or even eat eggs and drink milk.
There are three types of vegetarians:
Lacto-ovo vegetarians: These vegetarians eat eggs and dairy products
Lacto-vegetarians: This group eats dairy products but not eggs
Ovo-vegetarians: These people don't eat dairy products, but they do eat eggs
Pescatarians
A pescatarian is someone who follows one of the vegetarian-type diets but also eats fish and other forms of seafood. In other words: They may eat seafood, eggs, and dairy along with a vegetarian diet. Or they may choose to eat fish and no dairy or eggs. As vegans, we think pescatarians are confused because everyone knows that:
​
A Snippet into the Vegan Lifestyle
You might be intrigued but wonder if there are enough good reasons to go vegan. We think there are, but this lifestyle is a commitment and isn't for everyone. In order to be a happy vegan, you need to believe in what you are doing.
If eating animals bothers you enough to make you defy the doctor's stern looks and refuse to eat disguised meat patties, you may be a vegan at heart.
But if you're not sure you want to give up cheese, ham, or leather shoes, keep reading. We may just hit on one of the reasons to go vegan that resonates with you.
Vegans Are Rabbits in Disguise
Many people mistakenly believe that vegans only eat salads. People call it rabbit food and they are convinced that vegans will shrivel up and die because of a lack of nutrition. But here's the facts, ma'am: Studies show that vegans are a pretty healthy group. (We'll get into the sciencey stuff in a minute.) Here's the deal: Vegans are healthy and robust people who fill their diets with living plants instead of dead animals and their byproducts. And we don't go hungry, either.
Another one of the reasons to go vegan is this: Vegan diets can include things like pizza, ice cream, and even macaroni and cheese. But we do things a little differently. Instead of using dairy and eggs to create our culinary masterpieces, we use healthy substitutes.
For example, most people assume that it's impossible to bake without eggs, butter, and milk but that's just wrong. Really wrong. Vegans are an inventive bunch, and we've devised all sorts of ways to bake almost anything without eggs.
​
Vegan's Aren't Just Meatless
Not eating meat is a huge part of the vegan lifestyle, but it's only one of the reasons to go vegan. As I said earlier, vegans are concerned about animal welfare, but also about how these animals impact our health, society, and others. Here's the skinny:
Reasons for going vegan: food
Unlike our vegetarian friends, vegans don't eat anything that comes from an animal. We don't eat their bodies. We also don't: Use products their bodies produce like eggs, milk, and honey. Our diets are 100 percent animal free, and we like it that way. Another one of the reasons to go vegan is that we believe animals have the right to a safe and happy life, and we feel good about doing our part to make sure they do.
Reasons for going vegan: makeup
Another one of the reasons to go vegan is to spare animals the pain of product testing. Here's what you might not know: A lot of cosmetic companies still test their products on animals. That means innocent animals are hurt so that people can wear makeup. That's not okay with us. So we buy makeup that is cruelty-free and not tested on animals. But that's not all: Cosmetics made for vegans go one step further. Not only is it not tested on animals, but the companies don't use any animal byproducts in the production of it.
Here is a list of makeup companies that don't test their products on animals or use any part of an animal in the product:
If you're not convinced that animal testing is a big deal and want to know more about how it's in cosmetic production, watch the video below.
​
Reasons for going vegan: clothing
In addition to not eating animals or their byproducts, we don't wear them. That means no leather shoes or boots, no alligator bags, and no fur of any kind. And as vegans, we have a difficult time understanding why anyone would want to wear another being's skin wrapped around their body. But maybe that's just us. If you're looking for reasons to go vegan, check out this video to learn how people make leather from helpless animals.
​
Still not convinced, huh? Check out the making of this beautiful angora sweater: (Warning, it's extremely disturbing!)
​
Reasons for going vegan: cleaning products
Brace yourself. If you thought cosmetic testing on animals was bad, wait until you hear what some companies do to rabbits in order to test their products.
Some cleaning product manufacturers do what's called Draize testing. And here's how it's done:
1The handler shaves the rabbit's back
2Then applies corrosive chemicals to it
And that's not all: The rabbit is not given painkillers during this two-week test, and the test usually leads to tissue damage. After the painful test, they kill the rabbit. Other companies put chemicals in the rabbit's eyes to test for sensitivity.
Why do they use bunnies?
Because they don't have tear ducts and can't cry. In other words, they don't have the ability to mess up their experiments. Many rabbits experience horrible pain and go blind as a result of these cruel tests. If you need to further proof, check out this video:
​
Vegan Life Is Just Too Hard
At this point, are you convinced that you've seen enough reasons to go vegan? If so, the thought still might scare you. After all, It's an abrupt change. Here's the truth: Adjusting to a vegan lifestyle can be a challenge. On the bright side: Many people have gone before you and are doing just fine. In fact, once you become accustomed to a vegan lifestyle, you'll wonder why you didn't do it sooner!
To ease your mind, let's start by addressing some common concerns about veganism and see if that doesn't help you see why the reasons to go vegan are so important.
Do vegans get enough protein?
In a word: Yes. Even though we don't eat meat, we can get our protein from these: (designer_start) Please box these and label it .
protein sources
All legumes
Quinoa
Nuts and seeds
Seitan, tofu, and tempeh
Spelt and teff flours
Nutritional yeast
Spirulina
Hempseed
Oats
Sprouted grains
Soymilk
Nut butters
Chia seeds
Protein-rich vegetables such as spinach (remember Popeye?), broccoli, and artichokes
Here's some perspective: Just one cup of beans provides 16 grams of protein, and a cup of cooked brown rice contains five grams.
But I suck at cooking
People think vegan food is difficult to cook. But you should not let this detour you from your list of reasons for going vegan. The truth is: Cooking vegan meals is fun and easy. Yes, you will have to learn a new way of cooking, but it's doable.
I heart cheese and dairy
One of the biggest things I hear when people consider the reasons for going vegan is that they don't think they can live without dairy products and cheese. It's a staple in American food, after all. But vegans don't miss them and here's why: We have created imitations so good you won't know they're missing. If it sounds too good to be true, just check out this photo:
Now you tell me that doesn't look delish.
Vegans can't possibly be healthy
One of the biggest misconceptions is that a vegan diet isn't healthy. But it is. In fact, people can get all the nutrition they need from non-animal foods. And researchers agree:
Studies show that vegans enjoy these health benefits:
Vegans are thinner
Plant-based eaters have lower cholesterol levels
People who don't eat meat have lower blood pressure
Vegans enjoy a lower risk of heart disease
Naps. Vegans are sleepy
Another thing people wonder about when considering the reasons for going vegan is their energy level. It is a common misconception that since vegans eat a diet full of vegetables and fruits, they won't have the same amount of energy as meat eaters. But you know better than that. Here's the truth:
It can be difficult to get all the iron and B12s you need from a vegan diet, but it's possible. In addition to eating iron-rich vegetables, you can also eat iron and B12 fortified foods such as some cereals and grains. But if it proves too hard, many vegans take supplements to make up for the deficiency.
The Benefits Spelled Out
Oh, let us count the ways.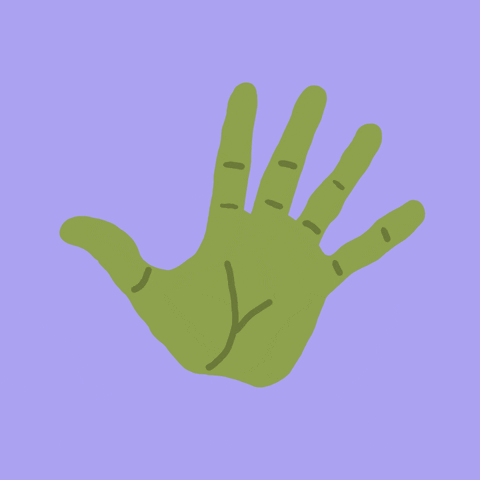 In addition this:
Improved health
slimmer waistline
reduced risk of many diseases
plate full of love instead of cruelty
Here are four benefits we think you should know about:
1. Personal health
Study after study shows that when people eat a meat-free diet, their health improves. The statistics say this: Vegans have lower cholesterol, better weight loss results, and lower BMIs. Another study shows that people who eat a vegan diet have:
Lower blood sugar levels
Fasting insulin and insulin sensitivity levels resulting in a decreased risk for diabetes
Reduce the symptoms of osteoarthritis
​2. Animal welfare
If caring for animals is one of your reasons for going vegan, there is a lot you should know. You might know this: Factory farmed animals live a destitute life. But you might now know this: The life that awaits the chickens that lay eggs and dairy cows that produce milk for your breakfast cereal.
Here is a brief rundown on the lives these factory farmed animals live.
The meat industry
Life if not good for the factory raised animals who end up on the dinner plates of people around the world. In fact, it's horrifying because: The animals are treated cruelly and are oftentimes slaughtered while still conscious. Words fail us here. If you really want one of the best reasons for going vegan, take less than a minute to watch what animals go through to become someone's meal.
​The dairy industry
Many people believe this: If they avoid eating meat, they won't participate in animal cruelty. Unfortunately, that's just not true.
Dairy farms raise dairy cows to produce milk, but it's not like the down-home photos you see on milk cartons. While a cow typically lives for about 25 years, a factory farmed dairy cow is slaughtered after only 5.
That is because the farmers put the cows on a high-production schedule and the cows cannot continue to produce milk at that rate for long. When they stop or slow down, they are killed. Dairy cows are artificially impregnated to keep the milk production going and then separated from their offspring immediately after birth.
And here's the worst of it:
It's also cruel considering that the bond between a mother cow and her calf is considered one of the strongest in the animal kingdom. You don't believe mother cows have strong feelings for their babies? Just watch this:
The egg industry
Chicken factory farms are just as cruel as meat-producing and milk-producing farms. The chickens live in tight spaces, and most of them never get to breathe fresh air or eat a worm from the ground.
And that's not all:
They are debeaked and then fed a diet of grains. Not exactly what Mother Nature intended. And because the only chickens that are useful to an egg farm are females, the male chicks are ground up alive in a macerator. Don't believe us? See for yourself:
3. The environment
As if the cruelty to animals in a factory farm setting doesn't provide you with enough reasons to go vegan, the harm the practice of raising animals has on our environment might. One study shows that eating a vegan diet is the "single biggest way" to reduce our environmental footprint. And it's not difficult to figure out why.
Here are some facts noted from the five-year study:
A vegan diet reduces a person's footprint by 73 percent
If everyone thought about the reasons for going vegan and became one, we would reduce the amount of farmland by 75 percent
Meat and dairy production makes up 60 percent of greenhouse gas emissions
The study's author stopped eating meat products after the first year.
4. To fight hunger
According to Vegan.org: Over 40 million people lived in food-insecure homes in 2017. Of them, 9.7 million were adults, and a heartbreaking 6.5 million of them were children. Factory farming uses an astonishing amount of land that could otherwise be used to grow food to feed the hungry. But instead, it is used for this:
To house the millions of animals we slaughter every year to put meat on the plate. And in addition to the land: if we gave the food to humans instead of the animals on factory farms, we could feed 800 million people.
World Hunger Map – via GIPHY
What Are the Arguments Against Veganism?
When considering the reasons to go vegan, you will probably hear a lot of arguments about the diet and why the lifestyle is a bad idea. Unfortunately, many of these arguments are myths and contain inaccuracies.
Here are some of the most common arguments against veganism:
If we don't eat animals, they will overpopulate
This argument has been around for a long time, but it just doesn't have merit. Here are some startling facts: Factory farmed animals don't reproduce on their own. Farmers use artificial insemination to impregnate animals to keep up the flow of eggs, milk, and meat.
And that results in an overpopulation of animals. Domesticated farm animals account for about 20 billion in the U.S, but of those, 10 billion are raised and slaughtered for food. Without the interference of factory farmers, animals would not overpopulate — we do it for them.
If we don't drink cow's milk, they will suffer
In nature, when a cow gives birth, her calf suckles about every 20 minutes. But here's the truth about factory farms: That same cow is hooked up to a milking machine every day for hours. In nature, cow utters are emptied when their naturally-born calves suckle. Only when we factory farm them do we put them at risk of full utters. Can you see why this makes our reasons for going vegan list?
It's in our nature to eat meat
Actually, it's not. Humans have the teeth of vegetarians and vegans, not of meat eaters. Our four canine teeth wouldn't rip apart flesh to eat it like animals that are designed to eat meat. And that's not all: Our intestines are long and folding, which allow us to absorb the most amount of nutrients as we digest our food. Meat eaters, on the other hand, have short intestines to get the meat through them as quickly as possible.
If that wasn't enough proof: Our PH balance isn't optimal for digesting meat, either. Ours is between four and five, while a meat eater's PH is equal to or less than one. In other words, humans don't have the proper PH to digest meat.
​
It's too expensive
It's a myth that eating a vegan diet is expensive, and in fact, the lower cost of food is one of the best reasons for going vegan. Here's the real scoop: You won't buy processed foods and meat anymore, so your grocery bill will go down. Yes, organic fruits and vegetables do cost more — and that's what you should eat on a vegan diet. But when you take away the foods you will no longer eat, you will actually save money.
Animals don't have feelings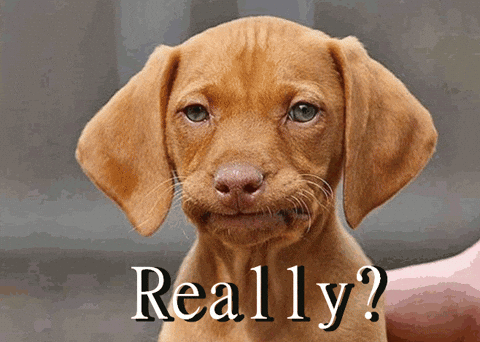 That's ridiculous. Of course, they do. We have to do animal testing to make drugs safe Listen up: It's true that we use animals to test drugs before we give them to people. But here's the deal: Animals don't share the same body chemistry as humans.
Some recent studies show that even when drugs are tested on animals before taken to a human trial, they are not more successful. In short, the animals were tortured and died needlessly.
​
How to Get Started on a Vegan Diet
So, are you convinced that the reasons to go vegan are strong enough to make you a believer? Here is a guide to help you start: (designer_start) Please make this a checklist
Make a commitment
Your first step on the vegan path is to make a commitment yourself and the world. Now that you have a deep understanding of the reasons to go vegan, this should not be difficult.
Tell others
Once you've decided to become a vegan, you'll need to tell the people closest to you. They need to understand why you made the choice and how it's going to affect your life.
You may have to educate them about the health benefits of the diet to alleviate any myths and misconceptions they have.
Start small
Most people like to start a vegan diet slowly and build up. On the other hand: You may want to go all in right from the beginning. But if not, choose a few foods that you will eliminate in the first week. For instance, you may start by not eating any meat that week.
Then, take away additional foods and lifestyle items every week.
For example:
Week 2 you may eliminate dairy and eggs
Week 3, makeup and cleaning supplies that use animal testing
Week 4, chuck all clothing made from animal skins
Experiment with food
Now that you've eliminated all of the foods, it's time to start experimenting in the kitchen. And here's where it gets fun: Look for easy to cook vegan recipes and enjoy yourself in the kitchen!
​
Vegan Lifestyle Challenges
Following a new diet is never easy, and that's true even when you know all the reasons for going vegan. You will face a few challenges when beginning a vegan diet, but nothing that you can't overcome.
Here's what you need to know:
You might need supplementation
Although it's possible to get all of your required nutrients from a vegan diet, it's not always easy. And that's why so many vegans choose to take supplements. If you're not sure you can create a vegan meal plan that ensures you get the nutrition you need, consider taking these:
Iron
Vitamin B12
Vitamin D
Calcium
Folate
Omega-3s
Bone health
One study found that vegans had a 30 percent higher risk of bone fractures because their bone density wasn't as high as meat eaters. It's preventable by doing this:
Resources for New Vegans
If you've decided on this path, you're not alone. Here's the truth: You're going to have questions, and it's not like you can call your meat-eating mom and ask her to answer them. So here's a list for you:
Earthlings: one of the best documentaries about veganism ever made
Forks Over Knives: a documentary showing the health benefits of a vegan diet
Oh She Glows : a popular vegan cookbook.
Vegan Essentials : a website that sells all things vegan.
Happy Cow: An app that helps you find the nearest vegan restaurant
Vegan or No Vegan: That Is the Question
Now that you've read about all the reasons for going vegan, what will you do? Will you start down the path of a lifestyle that eliminates the need to harm animals, helps protect the environment, and is good for your body?
If so, we're happy our reasons for going vegan struck a chord with you. Maybe you haven't made a concrete decision and want to talk about all of our reasons to go vegan. If so, please feel free to leave a comment below and maybe someone who has already made the commitment will respond!