The naysayers will make an appearance. They always do. It's part of the process. Learning how to become vegan is, after all, something of a learning process. As you flit from one question to another, the familiar roadblocks make their presence known.
It's not healthy, it's boring, an inconvenience to yourself and others. Think of all you're going to miss! They implore, beg, threaten, and warn. It's almost as if they fear you'll drag them down into the abyss of a plant-based diet with them.
Worry not. The gentle ribbing, schoolyard mocking, and passive-aggressive permissiveness of family gatherings are all part of the experience.
via Giphy
And yes, we get it, social pressure can be hard. At times, it's enough to make you give up on your quest to learn how to be a vegan.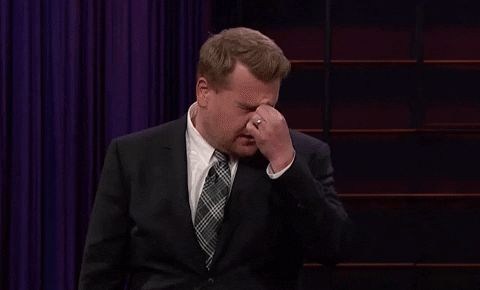 via Giphy
But we trust that you are secure and that you'll stand your ground.
Learning how to go vegan is not that difficult
Remember, you're not alone. Over the last five years, veganism has grown by some 550 percent. That's millions of people who have ditched animal products before you. Millions of people that are healthier than they were, happier than they were and more confident than ever before.
Defying social norms takes plenty of guts. But you decided to click on this article. And having done so, have demonstrated not only that you have an interest in learning how to go vegan. You've also shown that you probably have what it takes.
How to Go Vegan: The Basics
Before we take a look at how to go vegan, let's clarify what the word "vegan" means because not all vegans are the same
The core values of Veganism are easy to grasp. Vegans attempt to exclude, from their lives, all animal exploitation and cruelty for food, clothing, entertainment, or indeed, any other purpose.
Motivations vary. For some, it's entirely about animal welfare. For others, the environment and sustainability play a part. In many cases, veganism is almost exclusively about nutrition.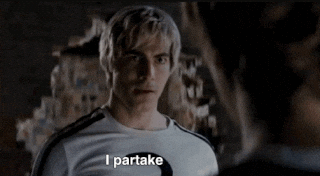 via Giphy
So the answer to how to go vegan depends on what kind of vegan you want to be.
Dietary vegans, for example, follow a plant-based diet. They give up not only meat, but also dairy, eggs, and honey.
Plant-based vegans take it one step further. They refuse to eat anything that doesn't grow in the ground. Consequently, they don't consume any processed foods.
Then we have raw vegans. You won't find pans or pots in their kitchen because they don't cook their food. Instead, their diet consists of vegetables, fruit, grains, and nuts.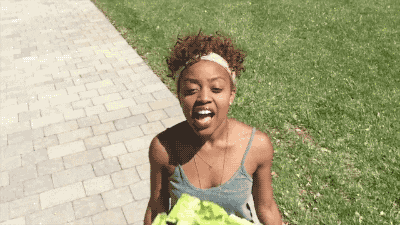 via Giphy
Ethical vegans go beyond food. They're vegan because they care deeply about animals.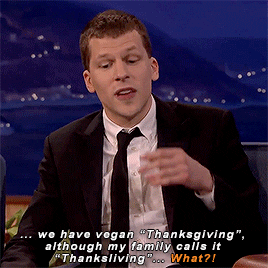 via Giphy
To reduce animal suffering, they give up all animal products, including food, clothes, and even cosmetics. You won't see them visiting aquariums or safari parks, either.
Some ethical vegans refuse to eat at restaurants that serve meat, even if the restaurant in question offers vegan options.
Those who don't consume meat but don't want to or are not yet ready to give up all products that come from animals (such as eggs or dairy) are known as vegetarians.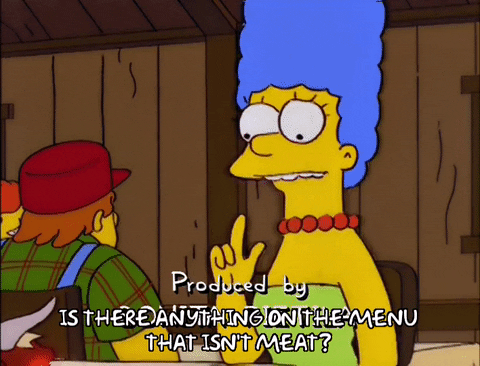 via Giphy
Vegetarians can be divided into three fairly distinct groups.
Lacto-Ovo vegetarians eat dairy products and eggs, Lacto-vegetarians eat dairy products, but not eggs, and finally, Ovo-vegetarians eat eggs, but not dairy products.
Those who eat seafood (including fish) but no other meat are known as pescatarians.
Finally:
"Casual vegetarians" and "casual vegans" are known as flexitarians. Their diet is mostly vegetarian, but they do consume meat and other animal products from time to time.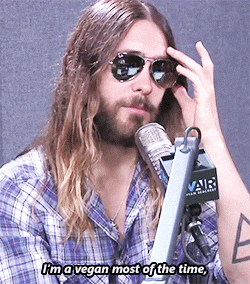 via Giphy
A farewell to farms
Or at least, a farewell to animal farms.
When you're doing your research on how to go vegan, you'll notice that there is one thing that all vegans have in common:
They don't consume any food products derived from animals.
Here are a few of the food options no longer available to people who choose to go vegan:
Meat: Pork, beef, lamb, veal, organ meat, etc.
Poultry: Chicken, duck, turkey, goose, etc.
Seafood: Fish, shrimp, anchovies, calamari, mussels, squid, scallops, lobster, crab, fish sauce, and more
Dairy: Milk, cheese, butter, yogurt, ice cream, cream, etc.
Eggs: From chickens, fish, ostriches, and so on
Bee products: Honey, bee pollen
A vegan fridge is a beautiful sight
Just because you can no longer eat meat and other products derived from animals doesn't mean that you'll go hungry.
When you're learning how to go vegan, you should focus on crowding out animal products, as opposed to cutting them out.
Here's what that means, and why it makes going vegan even easier on you:
Before you eliminate meat, eggs, and dairy from your diet, find new, exciting vegan replacements.
That way, you won't feel like you're sacrificing anything.
If anything, your diet will become more exciting and varied than it was before you decided to find out how to go vegan.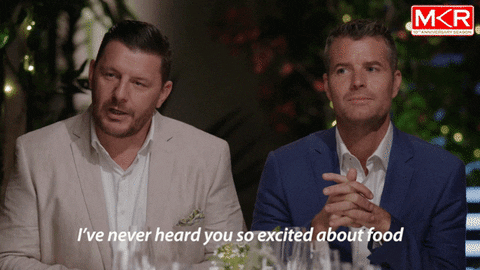 via Giphy
Here are the foods that vegans should incorporate into their diet:
Fruits and vegetables: Leafy greens such as spinach and kale are exceptionally high in calcium and iron
Legumes: Beans, peas, lentils
Whole grains: Oats, rice, rye, freekeh, buckwheat, bulgur, quinoa, couscous, amaranth
Nuts and seeds: Walnuts, hazelnuts, hemp, chia, flaxseed
Plant milk and yogurts: Oat, coconut, soy, cashew, almond, hazelnut, hemp, rice
Sprouted and fermented foods: Miso, sauerkraut, kimchi, pickles, kombucha, Ezekiel bread
Algae: Spirulina, chlorella
Meat substitutes: Tofu, seitan, and tempeh
People Have Different Reasons for Going Vegan
You're wondering how to go vegan, which is fantastic. However, do you have a reason as to why you want to eliminate all animal products from your diet?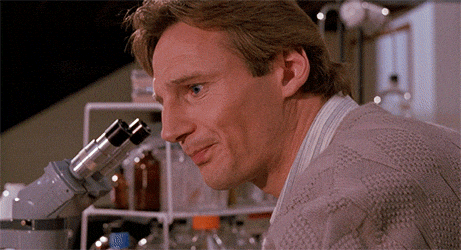 via Giphy
If you don't have a good reason for going vegan, then you'll have a tough time sticking to your decision.
People decide to learn how to go vegan for a variety of reasons. Some do it for their health, others do it for the animals, and some do it for planet Earth.
Some people go vegan to avoid disease
Going vegan is probably one of the best things you can do for your health.
The average vegan has a lower body mass index (BMI) and lower blood sugar levels than an average carnivore. As a consequence, vegans are less likely to end up with type 2 diabetes.
But that's not all:
Reduced risk of cancer, heart disease, arthritis, Alzheimer's disease, and kidney problems are some of the other benefits ascribed to a vegan diet.
Others go vegan because they love animals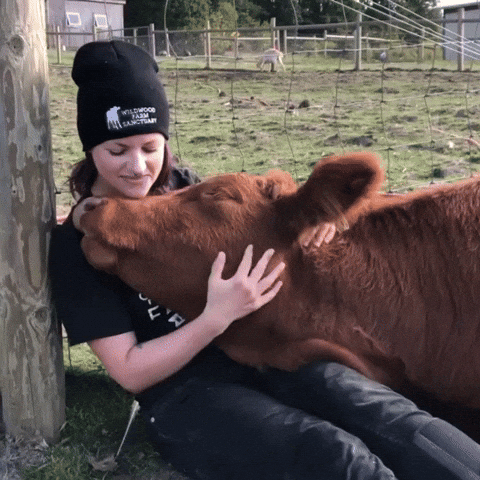 via Giphy
If you spent a day at an animal farm or a slaughterhouse, you'd probably give up meat instantly.
Farm animals lead horrendous lives.
Dairy cows are kept impregnated nine months of the year and are separated from their calves days after they are born. As soon as they slow down production, they're deemed "useless" and are slaughtered.
Male piglets are castrated, often without painkillers, because consumers complain of boar taint otherwise. Male dairy calves and male chicks are generally killed at birth because they're useless to the industry.
As disturbing as it sounds:
Male chicks are usually ground up alive.
Chickens, which, contrary to popular belief, are far from dumb (they are self-aware, can count, and even manipulate one another), are kept in densely populated sheds.
The ammonia levels in these sheds (caused by waste) result in painful burns to the chickens' eyes, skin, and respiratory tracts.
Hens spend their entire lives crammed inside barren battery cages.
They can't move, so their bones deteriorate, and their feet lacerate. Many become paralyzed, and some go insane.
And that's just the tip of the iceberg.
To learn more, watch Earthlings, a documentary that will change the way that you look at meat forever.
Here's the trailer:
Others go vegan because they want to save the planet
Meat production is one of the most significant contributors to global warming, deforestation, widespread pollution, species extinction, water scarcity, and land degradation.
If we were to cut dairy and meat from our diets completely, we'd reduce global farmland by 75 percent and yet we'd still be able to feed the world.
Consequently, a vegan diet is your best bet in reducing your impact on the earth.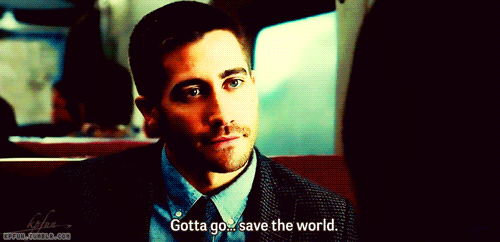 via Giphy
Where on Earth Do Vegans Get Their Protein?
This is the one question that all those researching how to go vegan seem to have.
And it's also the question that everyone who wants to talk you out of going vegan will ask you, too.
You should answer like this: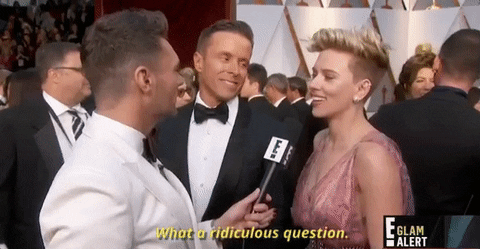 via Giphy
Society has led us to believe that we can only get our protein from meat and other animal products.
However, that's just not true.
You see:
Vegetables, legumes, nuts, and grains are all sources of plant protein. And this plant protein is in no way inferior to animal protein.
Foods that are particularly rich in protein include:
Seitan (25 grams per 3.5 ounces)
Tofu, tempeh, and edamame (10 to 19 grams per 3.5 ounces)
Lentils (18 grams per cup)
Beans and chickpeas (Around 15 grams per cup)
Nutritional yeast (14 grams per 1 ounce)
Spelt and teff (10 to 11 grams per cup)
Hempseed (10 grams per 1 ounce)
Green peas (9 grams per cup)
Spirulina (8 grams per 2 tablespoons)
Amaranth and quinoa (8 to 9 grams per cup)
Top Tips
First off, you're going to want to make sure that all, or at least most, of your meals include a source of protein.
Add tempeh or vegan meats to your sauces, garnish your salads with nuts and seeds, flavor your popcorn with nutritional yeast (a 10-ounce tub costs between $5 to $15 on Amazon) and snack on bananas and nectarines.
Watch Dr. Neal Barnard, a plant-based physician, talk about getting enough protein (and other nutrients) as a vegan:
Pasta Carbonara and Lasagna Are Not Off-Limits
But what about those comfort foods? The pasta dishes, the chocolate, and the cheese.
Here's the thing:
You can indulge in all of your favorite dishes even as you're learning how to go vegan.
You can make pasta carbonara by replacing the bacon with king oyster mushrooms and the egg-based sauce with one made from tofu, nutritional yeast, and miso paste.
Craving lasagna? Go ahead and make one. All you need is unsweetened almond milk and coconut oil for the bechamel sauce and mushrooms and seitan for ragu.
You don't even have to forego bacon, pizza, chili, onion rings, burgers, or cheesecake.
In short:
When learning how to go vegan, you'll quickly discover that there's a vegan version of all your favorite dishes.
Best of all?
They're usually way healthier, which means you can go for that second helping without feeling guilty!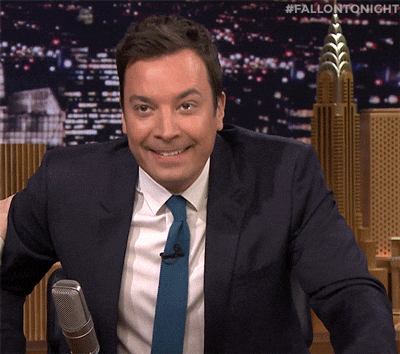 via Giphy
There are many vegan recipe books dedicated solely to comfort foods (Hot for Food: Vegan Comfort Classics being one of them), not to mention countless vegan comfort food recipes online.
There's a vegan substitute for everything
Here are some ingenious vegan alternatives that might save the day when you're experimenting in the kitchen:
Eggs in baked goods: Applesauce, flax egg (one tablespoon ground flax seeds blended with three tablespoons of water), mashed bananas, and pureed soft tofu
Eggs as binding: Rolled oats, soy or oat flour, bread crumbs, cornstarch, nut butter, tomato paste or cooked oatmeal
Egg whites: Aquafaba (water from canned chickpeas)
Gelatin: Agar flakes or powder
Honey: Maple syrup, agave nectar, corn syrup, molasses, brown rice syrup, or malt syrup
Sugar: Beet sugar, maple crystals, or date sugar
Cream: Coconut milk or cashews (especially in savory dishes such as fettuccine alfredo)
Meat: Tofu, mushrooms (such as Crimini, Shiitake, Oyster, and Portobello), or jackfruit (mimics pulled pork, chicken, and even tuna)
Cheese: Nutritional yeast (great substitute for parmesan) or avocados (especially in pesto)
Most Bread Contains Poultry Feathers
When you're first learning how to go vegan, grocery shopping can be a little daunting.
You see:
Some processed foods contain confusing additives and fillers that are derived from animals.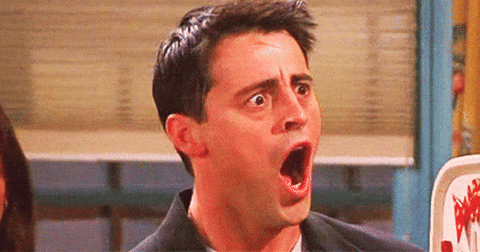 via Giphy
Watch out for ingredients such as modified milk, whey powder, casein, vitamin D3, mono and diglycerides, shellac, albumen, butterfat, bone char, lactose, gelatin, lard, and l-cysteine, among others.
Some foods that seem vegan at first glance are far from being so.
For example:
Some bread products contain L-cysteine, an amino acid derived from poultry feathers, used as a softening agent. Additionally, most processed bread is made with egg derivatives to preserve shelf life.
And get this:
Refined sugar is sometimes made from bone char, derived from the bones of cattle.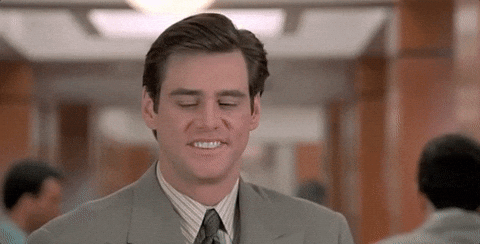 via Giphy
As for deep-fried food:
The batter used to make it more often than not contains eggs, whereas french fries are usually cooked in animal fat.
Dark chocolate is mostly vegan, although some cheaper brands like to add milk fat, whey, milk solids, nonfat milk powder, or clarified butter. Paying attention to labels is just one of those rituals you'll get used to in time.
A comprehensive list of animal-derived ingredients can is available here.
Vitaminimization
Ah yes, this old chestnut.
As soon as you tell people that you're learning how to go vegan, they'll warn you that you won't get nearly enough nutrients and minerals from following a plant-based diet.
That's nonsense.
Vegans can get all the nutrients and minerals that they need from the food that they consume, provided that their diet is well-balanced.
However, there is one exception:
Vitamin B12, which is made by bacteria, and which meat-eaters get from the animals that they devour.
Other supplements vegans might need include vitamin D, omega-3 fatty acids, iodine, iron, calcium, and zinc.
Salad Daze
Ordering a salad at a restaurant is not mandatory.
But you do have to plan.
If you're lucky enough to be the one choosing the dining establishment, browse the Happy Cow website. It lists vegan-friendly restaurants based on location.
If there are no vegan-friendly restaurants nearby, opt for ethnic cuisines. They tend to have more vegetarian and vegan options.
Regardless of where you'll be going:
Have a look at the menu beforehand to see if any vegetarian options or dishes can be made vegan. Sometimes it's just a case of removing an egg.
You can also call the restaurant in advance and ask them if they can accommodate a vegan.
Some restaurants have secret vegetarian and vegan menus. And if they don't, they might be willing to cook off the menu for you.
Experimenting with sides is also an option, and will, at the very least, keep you from getting cranky.
Finally:
If you suspect that your options will be limited, eat beforehand.
That way you won't feel like you're missing out. Going out for dinner is all about catching up with friends and family anyway, not gorging on food.
via Giphy
Recipes to Get You Started on Your Vegan Journey
If you like experimenting in the kitchen, learning how to go vegan is going to be smooth sailing.
The internet is full of mouth-watering vegan recipes that appeal even to meat-eaters.
If you're not a fan of finding recipes on the internet (it does take time), you can always invest in a few vegan cookbooks.
But I Could Never Go Vegan, Quick-Fix Vegan, Everyday Happy Herbivore, and Thug Kitchen are all reliable options.
There are also plenty of budget-friendly vegan recipe books out there, including Vegan on the Cheap and Eat Vegan on $4 a Day.
Breakfast of champions
Start your day on the right note!
One of the two recipes below can be prepped in advance, thus saving you time in the morning. The other one is perfect for days when you have more time on your hands.
Overnight oats
Ingredients:
1 cup rolled oats
1 cup plant-based milk, such as almond milk
Two teaspoons chia seeds
Two teaspoons maple syrup
Fresh or frozen fruit, such as blueberries and raspberries
Method:
To prepare two individual servings, you'll need two separate jars.
Add 1/2 cup of plant-based milk and 1/2 cup of oats to each jar. Stir to combine and then add a teaspoon of chia seeds and a teaspoon of maple syrup. If you're using frozen fruit, add it now too. If opting for fresh fruit, wait until the morning so that it doesn't get soggy.
Next, cover the jars with a lid. Then, place them in the fridge overnight. As the oats absorb the liquid, they'll become tender.
Grab the jar from the fridge in the morning and stir the oats around. Add fresh fruit and any other extra toppings you desire, such as coconut flakes, nuts, seeds, or nut butter.
Source: Detox Inista
Breakfast quinoa bowl
Ingredients:
One tablespoon nut butter (for example, almond butter or cashew butter)
2 1/4 cups plant-based milk, such as almond milk
3/4 cup uncooked quinoa
One chopped persimmon
Three chopped walnuts
One tablespoon of maple syrup
One tablespoon dried cranberries
Method:
Pour 2 cups of plant-based milk into a pot over high heat.
Then, as soon as the milk comes to a boil, add quinoa and reduce the heat to medium. Cover the pot and allow the mixture to simmer for around 15 minutes or until the milk is absorbed.
Remove the pot from heat. Then, add 1/4 (60 milliliters) cup of milk and the nut butter to make the quinoa creamier. Stir and serve.
Top with persimmon, dried cranberries, walnuts, and maple syrup.
Source: Simple Vegan Blog
Lunch can be so much more than sandwiches
Our meat-loving friends might be tucking into their basic ham sandwiches, but we can't say that we envy them. Vegan lunches are much more innovative, while at the same time just as filling and delicious.
Thai zucchini noodle salad
Ingredients:
Two zucchini (cut into thin, noodle-like strips with a spiralizer)
Three carrots (cut into noodles with a spiralizer)
1 cup cabbage, sliced thinly
One tablespoon honey or agave nectar
1/4 cup smooth peanut butter
Three tablespoons gluten-free soy sauce
Two tablespoons lime juice
One tablespoon of sriracha sauce
1/4 cup finely chopped cilantro
1/4 cup coarsely chopped peanuts
Water
Method:
Combine the zucchini noodles, the carrot noodles, and the cabbage in a large bowl.
Heat the peanut butter in the microwave for 15 to 30 seconds for easier mixing.
Add lime juice, soy sauce, honey or agave nectar, and sriracha sauce to the peanut butter and whisk until combined. Then, add a tablespoon or two of water until you reach a smooth consistency.
Add cilantro, peanuts and peanut sauce to the veggie noodle bowl. Toss to combine. Then, refrigerate for 15 to 30 minutes.
Source: Evolving Table
Veggie potato fritters
Ingredients:
Veggie potato fritters:
3/4 cup red lentils
One chopped red onion
Two cloves of garlic
Two raw, medium-sized potatoes
One carrot
Five tablespoons all-purpose flour
1/2 teaspoon smoked paprika
One teaspoon regular paprika
One teaspoon marjoram
Salt and black pepper
Sriracha mayonnaise:
Three tablespoons vegan mayonnaise
One teaspoon tomato paste
One teaspoon garlic powder
1/2 teaspoon smoked paprika
Sriracha sauce
Salt and black pepper
Method:
Cook the lentils. In the meantime, peel the carrot and the potatoes and then grate them.
In a bowl, combine lentils, grated carrot and potatoes, garlic, onion, flour, and the spices. Stir well.
Heat a couple of drops of oil in a non-stick frying pan. Then, scoop out around 1 1/2 tablespoons of the mixture for each pancake.
Cook the pancakes on medium heat for three to four minutes on each side. You can also make the fritters in the oven (cook them for 20 minutes, flipping halfway).
For the sriracha mayonnaise, combine all of the ingredients. Stir well.
Serve them the sriracha mayonnaise and a green salad.
Source: Vegan Heaven
Meat-free dinners that are the opposite of boring
Serving a slab of meat for dinner is easy. And boring. There is nothing like a bit of experimentation to find your new, favorite vegan dish.
Chickpea curry
Ingredients:
1/2 red oni
One clove of garlic
1/2 thumb-sized ginger
One tablespoon curry powder
1/2 red chili, thinly sliced
One teaspoon of ground coriander, cumin powder, ground paprika, and salt
Canned tomatoes (15 ounces)
1/2 teaspoon ground black pepper
A bunch of cilantro
One can coconut milk
Juice and zest of 1/2 lime
15 ounces of canned chickpeas
One avocado (optional)
Method:
On medium heat, heat the oil.
Slice the garlic and the onion. Add both to the pan. Then, grate the ginger into the pan and add the chili.
Add the spices and cook for around 30 seconds.
Add the coconut milk and chopped tomatoes. Drain the chickpeas and add them too.
Let the sauce cook for around 20 to 30 minutes, until it thickens.
Then, add salt and pepper, coriander, lime zest, and juice.
Serve with rice or other grain of your choice and avocado on the side.
Source: The Happy Pear
Pistachio, chili, and lemon spaghetti
Ingredients:
4 ounces of fresh basil leaves
One garlic clove
4 ounces of pistachios
Two chilies
Juice and zest of 1 lemon
80 milliliters olive oil
15 ounces of spaghetti
Salt
Method:
Boil a pan of water, adding two teaspoons of salt per every liter of water.
Chop the garlic, basil, pistachios, and chili.
Transfer the garlic, basil, pistachio, and chili to a large bowl and add three tablespoons of lemon juice, lemon zest, olive oil, and half a teaspoon of salt. Mix well.
When the water boils, put in the pasta and cook it for seven minutes (or according to the packet instructions). The pasta should be al dente.
Scoop out 100 milliliters of pasta water and then drain the pasta.
Add the pasta to the sauce bowl and toss thoroughly to coat it with the mixture. Add some pasta water to the sauce if needed.
Source: The Guardian
Vegan snacks so tasty you'll be hooked for life
Vegans love snacks just as much as meat-eaters. Instead of opting for crisps or chocolate bars, however, they tend to go for meals that are not only tasty but also make you feel pretty darn amazing too.
Turmeric snack bites
Ingredients:
1/2 cup walnuts
1/2 cup unsweetened, shredded coconut
1 cup pitted and roughly chopped Medjool dates
One teaspoon ground turmeric
1/2 teaspoons ground cinnamon
One tablespoon unsweetened cocoa powder
Method:
Pulse the ingredients in a blender or food processor until the substance sticks together. If your mixture is dry, add a few more dates. You might need to stop a couple of times and scrape down the sides.
Transfer the mixture to a small bowl. Scoop out a tablespoon of the substance and then roll it into a small bowl. Repeat until you use up all the batter.
Store the tasty snack bites in the fridge for up to a week.
Source: A Saucy Kitchen
Nacho cheese sauce
Ingredients:
1 1/4 cups vegetable broth
1 cup unflavored non-dairy yogurt
Three tablespoons flour
1/4 teaspoon salt
1/4 teaspoon garlic salt
1/2 teaspoon cumin
One teaspoon chili powder
1/4 teaspoon paprika
A pinch of cayenne pepper
Method:
Boil the vegetable broth in a small saucepan.
Mix the yogurt and the flour in a bowl until well combined.
Reduce the heat of the vegetable broth. Then, add the yogurt mixture and the spices to the saucepan.
Cook and stir continuously until the mixture is thick and bubbly.
Source: Happy Healthy Mama
Most Commonly Asked Vegan Questions Answered!
Vegans get asked a lot of questions. And, if you're wondering how to go vegan, you probably have a few pressing questions of your own.
Is vegan just another word for gluten-free?
Not at all. A vegan diet and a gluten-free diet have nothing in common.
A gluten-free diet is free of all products that contain gluten, a protein found in barley, wheat, and rye. On the other hand, a vegan diet is free of all animal products.
Why is being a vegan so expensive?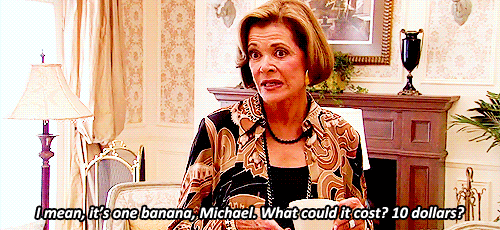 via Giphy
Contrary to popular belief, it's not!
If you're eating real foods such as fruits, veggies, legumes, and grains, you'll find that you're saving money.
You'll save even more money if you buy things such as grains, nuts, and seeds in bulk.
For example, chia seeds are pretty costly, but you can buy six pounds of them on Amazon for $35 to $45. That will last a long time, despite having a significant up-front investment.
Is organic or free-range meat better?
When you buy free-range meat, it means that the animal you're about to consume had access to outdoor spaces.
Organic meat means that the animals in question were not given growth hormones or antibiotics.
All organic food is automatically free-range, but free-range food is not automatically organic. However, all animals raised for meat meet the same violent death.
I'm an athlete, can I still be a vegan?
Yes, of course, you can.
There's a misconception that the only way we can meet our protein requirement is by eating meat. While meat is indeed a fantastic source of protein, plants contain protein too.
For example, there are about seven grams of protein in an ounce of meat and six grams of protein in an ounce of pistachios.
Tennis players Serena and Venus Williams, the long-distance runner Scott Jurek, the boxer David Haye, the bodybuilder Barny Du Plessis, and the mixed martial artist Nate Diaz are just some famous athletes that lead a vegan lifestyle.
Wouldn't animals overpopulate if we stopped eating them?
Farm animals are bred way more intensively than they naturally reproduce in the wild.
If everyone were to go vegan, animal numbers would fluctuate and eventually reach a balance.
Not only that, but some breeds have undergone such drastic changes from their ancestors that it might be kinder to let them die out.
It's a Marathon, Not a Sprint
It's easy to find yourself overwhelmed when you're researching how to go vegan.
But here's the truth:
It sounds harder than it is.
The fact that you got to the end of this guide on how to go vegan alone means that you're halfway there.
There is no right or wrong way to embark on this beautiful journey.
You can take your time. Countless people follow a pescatarian or a vegetarian diet before they phase out eggs and dairy products from their diets entirely.
Or, you can jump right in and eliminate all animal products from the get-go.
It's really up to you.
Either way, you're making a huge difference. Well done!
How do you plan to start going vegan? Tell us in the comments!
​Featured Image Source: Unsplash